Don't buy a supercar, rent it
The topic sounds funny, but it's right now you can rent the top supercars in India. At a good price. Currently, these services are available in the top cities like Bangalore, Delhi, Mumbai, Pune, Chennai, etc. Soon it'll be available in other cities
In the edition of Forbes India that's now on the stands, in the section called Tip-Off, where we alert readers to things we think are cool, I wrote about Club Torque, a cool start-up that rents out supercars. Like a Ferrari F430, an Audi R8, a Porsche 911 Turbo, a BMW Z4 and a Mercedes E cabriolet. Membership starts at just Rs 5 lakh. (I tried to get the editor who runs the section to approve a test hire, but that usually grumpy old man did something unusual: he laughed. In my face. Hysterically. Hmph.)
Here's how it works. Club Torque has several membership categories, each with a fee that buys you points. Each car rental has points too, with the Ferrari at the top, for 600 points per day. Can they make this work as a business? The costs are obviously high. Supercars by definition aren't cheap. They'll need to make their money quickly, and not just from memberships and the resale value of the cars after around three years of use. They'll probably need to exploit other revenue-generating options, like renting them out for movies and advertisements. What are their competitive advantages? Anyone with money to throw around can set up shop tomorrow. But Club Torque has the infrastructure and expertise to service and maintain supercars, thanks to its Shaman Auto pedigree, and ultimately, it's going to come down to service quality and the condition of the cars. As one of the founders, Amit Jain, said, "If something similar comes up in any other place, it will give a lot of credibility to our hypothesis."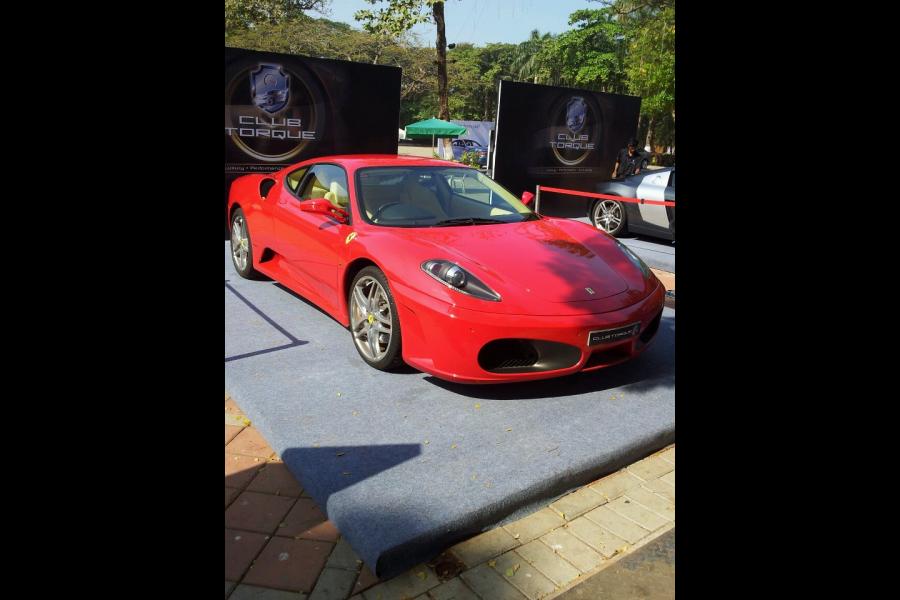 Anyway, I met Jain (who was associated with the Ford Figo and Mercedes Benz), and his co-founders, the brothers Amar and Rishabh Seth (both from Shaman Auto), and Abid Lalljee (who runs an advertising agency in Mumbai called AMA), and I put a few questions to them.
1. What if I take the Ferrari and don't want to give it back? You know I have connections As good as stealing. Fear the police! Don't do it. Also we have a legal agreement before we hand over the car to you.
2. I have always wanted to drive the three pointed star with no roof. But so has this, ahem, friend of mine, who, you know has a thing with the bottle. You get the picture right; Friend + Bottle + nakabandi + Mercedes. What do we do?
Bottle, drugs, armaments; all those evils are your liability when the car is in your possession. If your 'friend' screws up, he loses the membership. We have lawyers. Plus you, I mean your friend, could end up in jail.
3. Oops! This friend of mine doesn't have a driving license!
Too bad. You took the car with complete knowledge of your responsibilities. Face the consequences. Expect your membership terminated.
4. What if my trusted mechanic in Kurla wants to take a closer look at the Audi R8? He's a super engineer.
Tricky. We've got GPS on all our cars. You open the hood for something more than just showing it off to your girlfriend, you are asking for trouble. Expect to pay damages when you hand over the car back to us.
5. I love kissing speed breakers in Mumbai. That should be okay right?
Don't make it a habit. Small dents and scratches is good territory. Anything beyond that which shows bad driving or willful negligence…expect to pay damages.
7. We just had a great party in your Porsche. And I, being a responsible drunkard, have called Party Hard. That's good, right?
Not okay. You signed the contract, you better drive the car. Anyone else driving the car other than you: membership terminated. Too drunk? Call us and we will get you a guy who knows what he is doing.
8. I don't have money for petrol. Does this thing run on diesel or gas? Also there's this guy selling really great petrol at half the retail price. That's fine by you right?
Do you even deserve to become a member? Not fine. We give you a tank full when you take the car. And we expect a tank full when you get it back. Four of our cars need 97 Octane petrol that's available only in 16 petrol outlets in Mumbai. You better know what you are doing.
9. Can you teach me how to drive a super car?
Yes. Every time you take a car from us, we will give you 30 minutes training. And you have got to sit through it each time. Get to know what's what and how the damn thing works. No membership unless you clear half a day of advance driving tutorial right.
10. I am getting married. And I want to do it in style. How about a Porsche 911 that looks like a rose bed?
Marriage: yes. Roses: No, if you are using Fevicol, yes, if it is tape. Remember, we expect a clean car back.
11. Can you give me a discount?
No.
11. Damn.